Chef & Team
Led by globetrotter Executive Chef Ballendine, the culinary team at Notch 8 present the classic favourites, along with innovative new dishes that will please long time Hotel Vancouver dining loyalists and visiting guests.
Executive Chef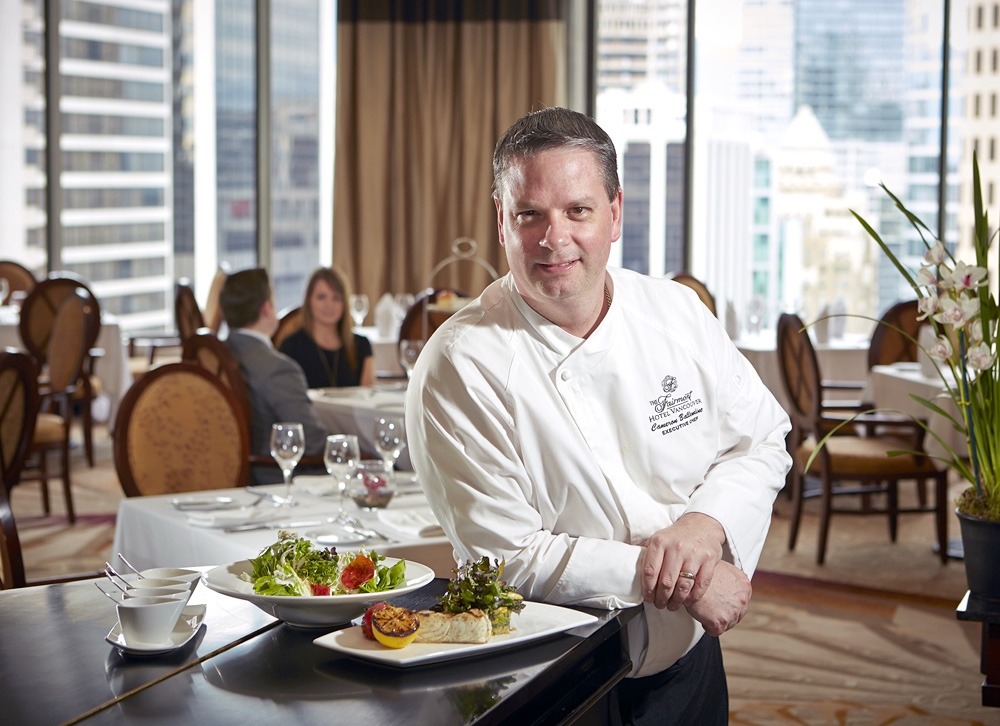 Cameron Ballendine
As a young cook, Cameron Ballendine dreamed of the day when he would be in charge of the kitchens in a historic hotel.
Fast forward to 2013, and as the newly appointed Executive Chef of the Fairmont Hotel Vancouver, he smiles and tells you that dreams do come true.  His passport has as many stamps from exotic locales as an international cookbook has chapters – China, Egypt, United Arab Emirates, and France. But home is where your heart is, and the west coast of Canada has always been home.
Read more
Chef de Cuisine
Will Lew
Leading the kitchen in Notch8 Restaurant & Bar at Fairmont Hotel Vancouver is no small undertaking. The restaurant's doors stay open 365 days a year and serve four different meal periods daily to guests from around the globe. Will Lew rose to the challenge becoming Chef de Cuisine in December 2016.
Read more