Pasta Dough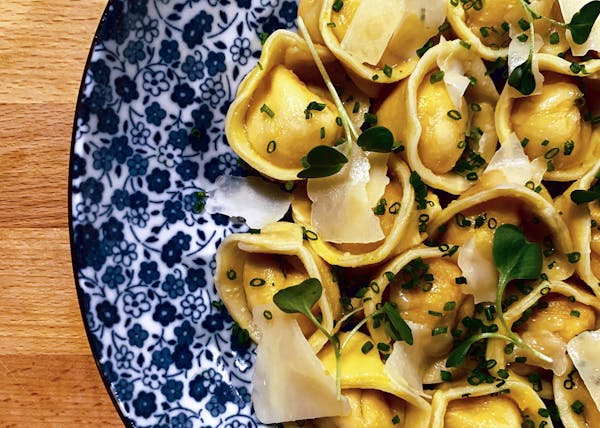 Ingredients:
1 3/4 cups (8 ounces) all-purpose flour
6 large egg yolks
1 large egg
1 1/2 teaspoons olive oil
1 tablespoon milk
Directions:
1. Make a well with the flour on a clean surface.
2. Place all other ingredients into the centre of the well, being careful not to collapse the well.
3. Slowly start to incorporate the flour into the wet ingredients with a fork.
4. Once fully incorporated start to knead the dough by hand for approximately 10 minutes.
5. Knead the dough 5 minutes past that.
6. Wrap dough in plastic and rest in the fridge for a minimum of 1 hour.