Main content starts here, tab to start navigating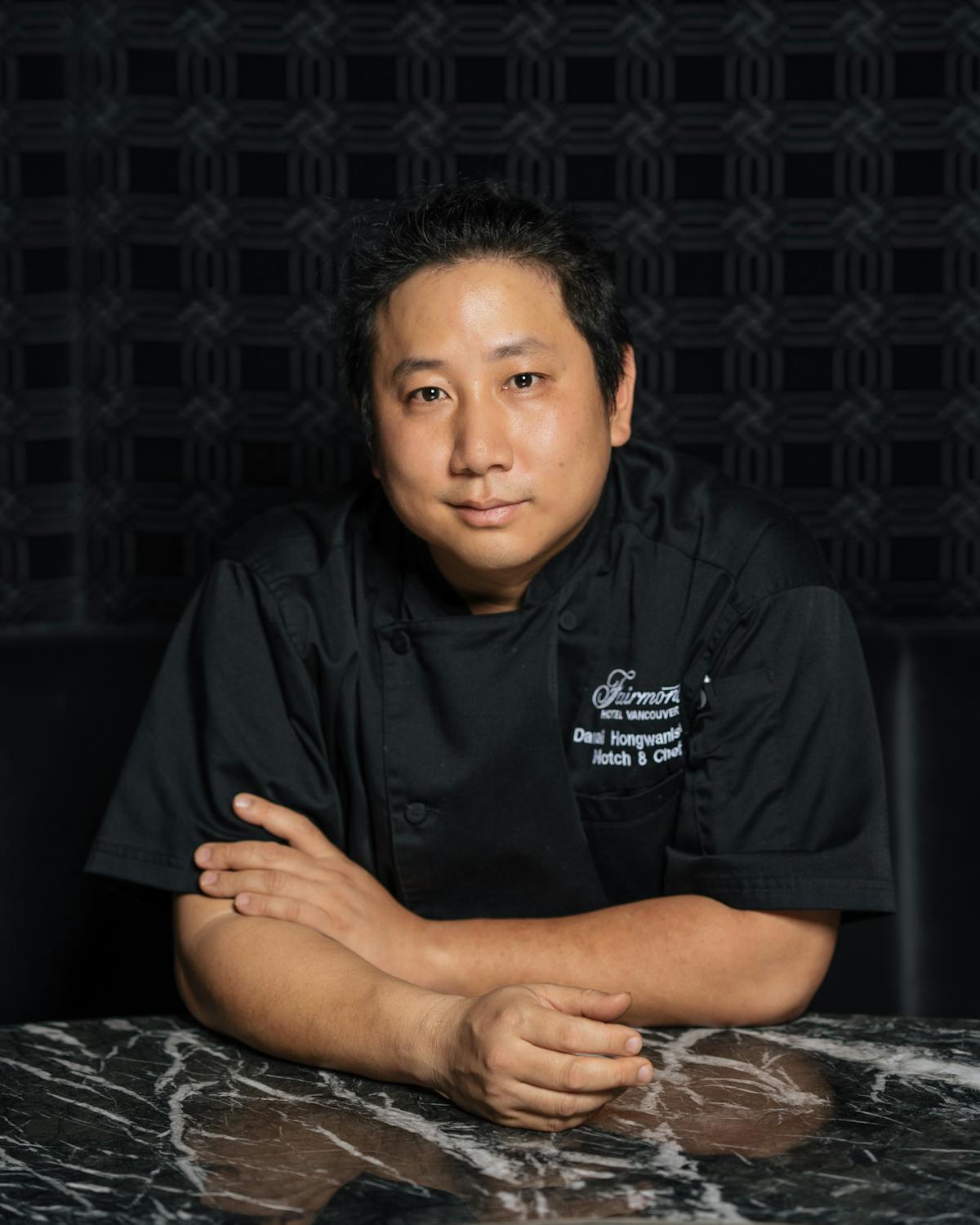 Danai Hongwanishkul
Notch8 Executive Chef
Food is the foundation for Chef Danai Hongwanishkul, the head restaurant chef at Notch8 at Fairmont Hotel Vancouver.
Born in Bangkok, Thailand, Chef Danai moved to Paris, France young in life and eventually moved with his family to Toronto where they set roots in the bustling city life. There, Danai enrolled in culinary school, taking advantage of the Ontario Youth Apprenticeship program, where his first kitchen placement at Mark McEwan's ByMark restaurant instilled skills and techniques by some of Canada's greatest culinary leaders.
Soon after, Danai was appointed to his first official restaurant job at Oliver & Bonacini's Steak Frite Restaurant and from there, he worked up the ranks at the group's Auberge Du Pommier and then onto Toronto's beloved Canoe Restaurant in 2009, where he held the position of Sous Chef for five years.
It was in 2017 that Danai joined the world of hotel culinary operations, assuming the role as Executive Sous Chef at Hamilton Princess Hotel, a Fairmont Managed hotel, where he oversaw a number of restaurant venues, pop-ups and community events.
During his early culinary career, Danai got his first taste of the west coast, when he had the opportunity to work during a summer season at Mission Hill Winery's signature restaurant. It was there among the vineyards in British Columbia's Okanagan Valley that his love for the region's bounty of produce and ingredient-driven menus was formed. In 2022, it was a dash of fate when he moved to Vancouver and assumed the role of Executive Restaurant Chef at Notch8 at the iconic Fairmont Hotel Vancouver. Back on the west coast, Danai draws inspiration from the surrounding ocean, mountains and city's vast multicultural cuisine.
Now leading the Notch8 culinary brigade, Danai brings his coast-to-coast cooking style to the restaurant, where dishes inspired by the nation's diverse culinary landscape - past and present - can be found on the menu. Danai also plays an integral role in the restaurant's inventive series of themed afternoon teas, taking an immersive approach to the menu offerings that rotate seasonally.